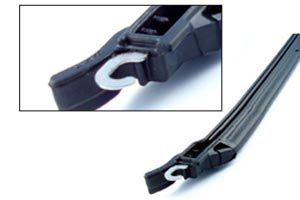 A door is used to cover an opening as well as moving, opening or closing as necessary. Doors are used in buildings (walls and partitions), vehicles, furniture (cupboards) and industrial applications (cages and containers). A door is usually hung via hinged mechanisms and can be opened to give access and closed by using a combination of latches and locks.


Seals to prevent external intrusion of elements
Door seals prevent the intrusion of elements: dust and fumes for vehicles, large air conditioning systems, industrial cabinets and other containers. Door seals also maintain an environment within the container or vehicle. A container might be a freezer where the door seal keeps the inside of the container stable.
Seals to reduce noise, vibration and harshness
In vehicle applications, door seals reduce noise, vibration and harshness: all contributing to the comfort of the vehicle operator and lessening fatigue while improving operator safety. Many applications employ two door seals: the primary and secondary door seals. In combination, these seals create a door sealing system.
Vehicle door seals are most often EPDM. A specialty application such as a door seal for a freezer, is often rendered in EPDM or silicone. Many appliance and garage door applications use thermoplastic elastomers.
Applies to door seals designed by Mantaline
Markets
Heavy Truck OEM
Construction Equipment
Off-Road Vehicles
Recreational Vehicles
Medical
Rail/Bus
Industrial
Agricultural
Materials
EPDM
Neoprene
Silicone
TPE/TPV
Processes
Extrusion/Dense Foam
Metal Carriers & Solid Core
Cutting/Taping
Notching/Drilling
Coating
Printing
Splicing/Molding
Flocking