Most vehicles use internal combustion engines for mobile propulsion.
These engines use petroleum by-products (gasoline, diesel fuel and natural gas) and are found in all vehicles: automobiles, trucks, motorcycles, boats, aircraft and locomotives.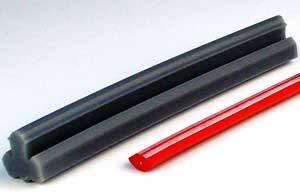 Engine seals to withstand gasoline, coolants and wide temperature ranges
An internal combustion engine can be broken down to sub-compartments which are bolted together. On the piston and valve side, there are seals for the valve cover and rocker cover that are the focus of Mantaline's core capabilities. These seals can be made of silicone, fluoroelastomer or polyacrylate materials chosen for the wide operating temperature ranges and their ability to withstand the attack of gasoline and various coolants.
Applies to engine seals designed by Mantaline
Markets
Heavy Truck OEM
Construction Equipment
Off-Road Vehicles
Rail/Bus
Agricultural
Materials
Silicone
Polyacrylate
Flouroelastomer
Processes
Extrusion/Dense Foam
Cutting/Taping
Printing
Splicing/Molding