The term NVH was first used nearly twenty years ago to describe attributes in a vehicle that can cause the operator distress, discomfort, fatigue or just plain annoyance. Once identified, these unwanted conditions – noise, vibration, and harshness – needed to be engineered out of the vehicle.
Noise and vibration are easily measured; harshness is measured by human subjective impressions.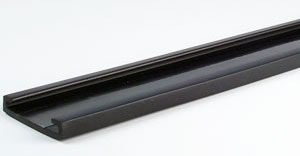 Reduce noise, vibration and harshness
Interior NVH deals with noise and vibration experienced in the cabin of a vehicle. Exterior NVH deals with the noise radiated by the vehicle and includes drive-by noise testing.
To remedy either condition, the NVH engineer is asked to change the sound quality, such as adding or subtracting particular harmonics rather than making the car quieter.
Reduce rubbing of components
NVH isolators are usually extruded or die cut foam or sponge applications shaped to keep components from vibrating or rubbing into an adjacent component. Foam EPDM is often times the remedy of choice, though foam thermoplastics are also employed.
Markets
Automotive Tier 1
Heavy Truck OEM
Construction Equipment
Off-Road Vehicles
Recreational Vehicles
Industrial
Agricultural
Materials
EPDM
Nitrile
Neoprene
Processes
Extrusion/Dense Foam
Cutting/Taping
Notching/Drilling